Marketplace & Collaboration portal
For Marketplace & Collaboration portal we develop a scalable platform to accomplish the high performance and resource availability with amazing benefits to enterprises and retailers.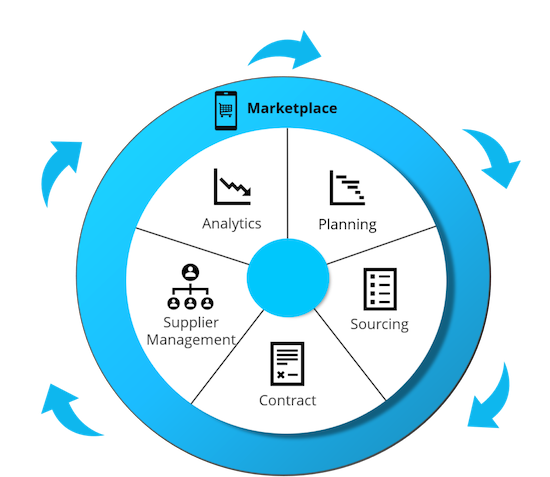 Requirement Analysis
With the advice of our expert consultants we derive high end solutions to enhance your operational reach and ROI. Our developers are known to suggest expert strategic consultancy solutions to achieve business goals.
Usable Designing
We are trusted to provide an architecture that is user-friendly and usable at the same time. After proper market research and detailed input from clients, our developers derive the best project blue-print.
Development
After the confirmation on design our development process covers all aspects of Marketplace and Collaboration portal. Our developers are experienced in such systems and hence comes up with the most suited logics and ideas.
Maintenance
Quality Committment of DMCS
As per our "Quality Commitment" we are committed to provide high level of Support and maintenance after the deployment of project. Any update in portal is integrated perfectly without affecting the usability & user experience.
We regularly check the portal for issues and mistakes to keep it updated and relevant. Security is one of the most important reasons to keep portal maintenance on your radar, particularly if your portal is storing any form of customer information. It can be easy and attractive for hackers to find and target softwares, websites and APPs that have set dormant for too long.
Maintenance
Quality Committment of DMCS
Owing to our vast experience in this field, we understand the requirement of optimized team operations. Therefore, we came up with interconnected applications and websites for all segments of e-commerce channels.
We offer reengineering of work process for improved quality of services and products. Our market and collaboration portals provide Partner Management, Business Transactions and Process Management to guarantee high-grade quality and integrity in Business. Our collaborative portals are created in a way to manage heavy workflow without hassle.
Need help with your Account? Start here